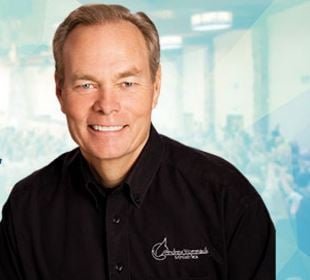 Andrew Wommack Devotional 21 August 2022 – Trust In Jesus As Your Savior
Click HERE for Previous Devotional
Topic: Trust In Jesus As Your Savior
Matthew 19:16 'And, behold, one came and said unto him, Good Master, what good thing shall I do, that I may have eternal life?'
Matthew 19:12-20
On the surface, it appears that this rich young ruler was 'right on' in the way he approached Jesus and sought salvation. He ran, kneeled down to Jesus, and openly professed Him as a Good Master. What could be wrong with that?
First, he acknowledged Jesus as good but not as God. This is a pivotal point.
Every major religion of the world acknowledges that Jesus lived and will even admit that He definitely was a good man, but they won't recognize Him as God. If Jesus was only a good man, He couldn't save anybody. Jesus didn't just come to show us the way to God. He was the way, the only way unto the Father.
No man could come unto the Father, but by Him…
Read the full article: