Evil Exists: "Only minutes ago I doubted anything that might be called supernatural; now I knew that I had been naive. I knew neither the extent of it nor the means by which to deal with it, but I was certain that evil existed. I had come face-to-face with it and survived long enough to know at least that much."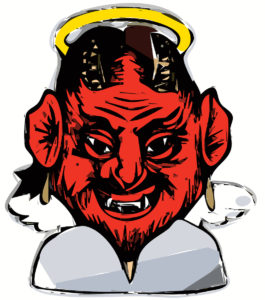 Is this you?
Someone who doesn't believe in anything supernatural at all?
Like there's no God?
And there's no Devil?
There is a bit of a problem with that assumption.
Actually, it's a huge problem.
Evil is a relative word.
Yes – it really is.  
Look at the first image. It's the classic "devil" that we think we know about today. And yet, look what's above his head! It's a halo. And did you notice, he's got white wings?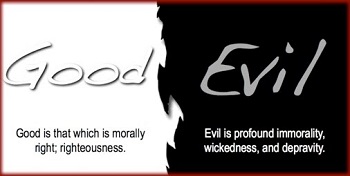 How can that be? Well, check out the second image.
It's not a caricature. It's a statement.
Good is that which is morally right. righteousness.
Evil is profound…
Read the full article: