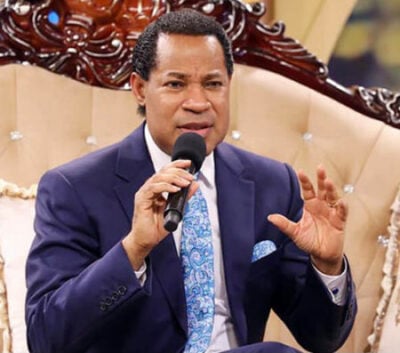 Rhapsody Of Realities 25 March 2023 By Pastor Chris Oyakhilome (Christ Embassy): Effects And Benefits Of Praying Always
Click HERE for Previous MESSAGES
TOPIC: Effects And Benefits Of Praying Always (Rhapsody of Realities 25 March 2023)
And he spake a parable unto them to this end, that men ought always to pray, and not to faint (Luke 18:1).
Rhapsody Of Realities For Today MESSAGE:
Prayer is important for the Christian. There're certain things that won't change until you pray. Prayer covers not only the communication—the content of the prayer—but also our meditation during the times of prayer.
Even the seclusion is important; when you have to shut yourself away from everything and everyone else and be alone with the Spirit of God so He can talk to you and open your eyes. As you speak in tongues, rolling your mind through the Scriptures, He'll unveil Himself and His truth to your spirit. Hallelujah!
Also Read: Rhapsody Of Realities 24 March 2023:…
Read the full article: