Only half of U.S. pastors are "very satisfied" in their current vocation and two-thirds feel less confident about their ministry calling than they did when they began to pastor a church. 
That's according to a newly released survey by Barna Group, a leading research firm that specializes in evangelical and religion trends. "The number of pastors who feel burnt out, lonely or unwell is growing," the firm stated in research released on Wednesday.
In 2015, 72% of pastors reported being "very satisfied" with their current job. By last fall, only 52% of pastors had the same response—a decline of 20 points.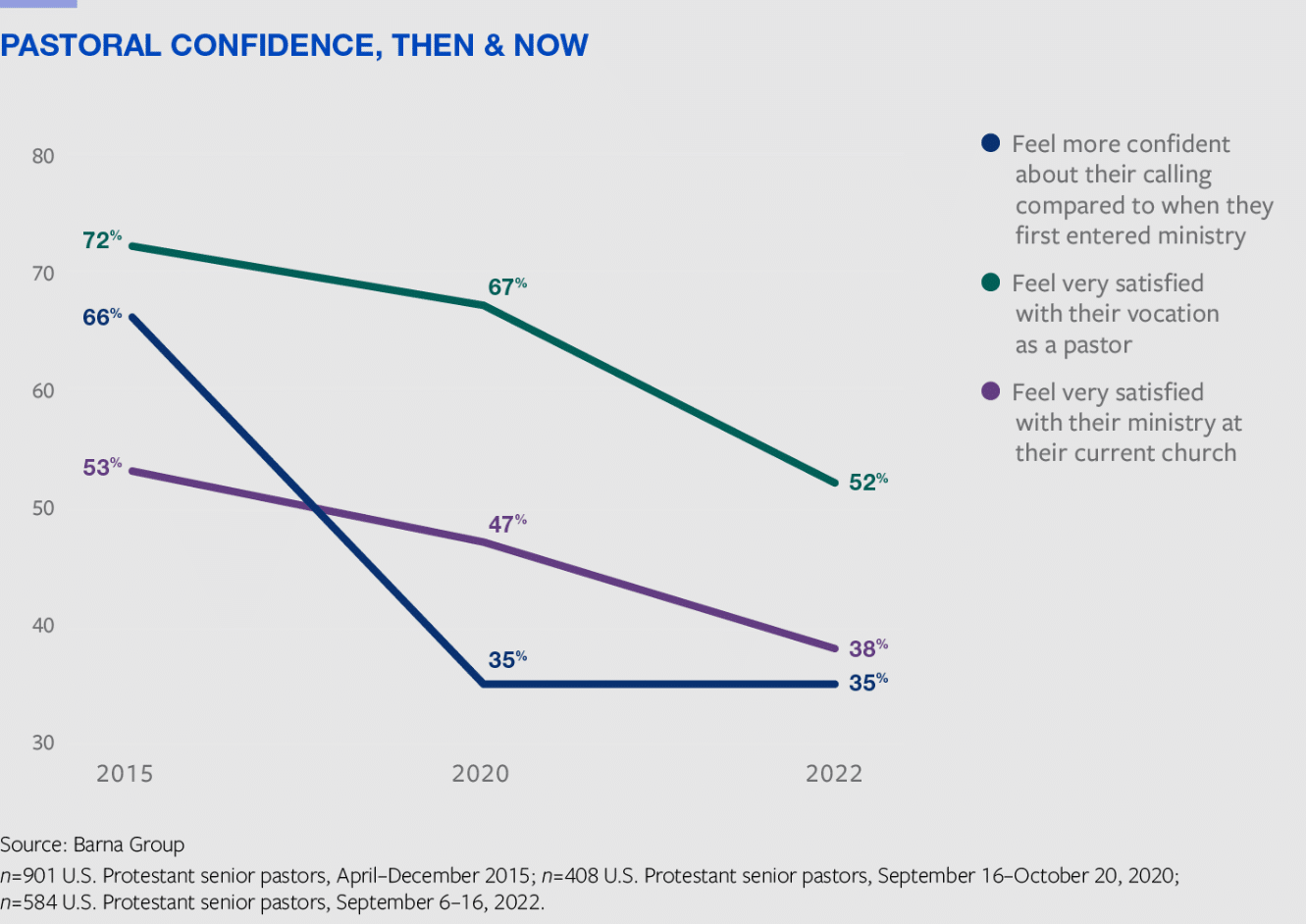 The nationally representative Barna survey of 585 Protestant senior pastors has a margin of error of 3.8%. It was conducted September 6 to 16 of last year, as part of their years-long Resilient Pastor initiative. 
"Being a pastor is difficult currently, and there are reasons to be concerned," said…
Read the full article: