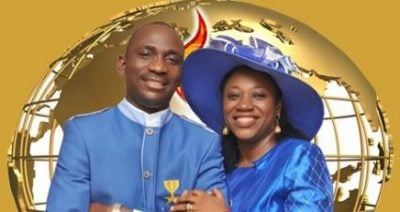 Dunamis Seeds Of Destiny 31 May 2023 Devotional By Dr. Paul Enenche — The Power Of Revelation
Click HERE for Previous MESSAGES by Pastor Paul Enenche
TOPIC: The Power Of Revelation (Seeds Of Destiny 31 May 2023)
SCRIPTURE: That the God of our Lord Jesus Christ, the Father of glory, may give unto you the spirit of wisdom and revelation in the knowledge of him: Ephesians 1:17
THOUGHT FOR THE DAY: If God will reveal it, He will redeem it; if God will reveal it, He will release it.
Seeds Of Destiny For Today 2023 MESSAGE:
Revelation (or Light) is vital to a life of impact and greatness. Light is the secret of flight. Revelation is key to acceleration.
Now, it is important to know that revelations are usually accompanied by the relevant unction.
When God gives a revelation of a particular situation, it is always accompanied with the unction to handle the situation. Inside the revelation is the unction.
Many years ago, while I was preaching, the Lord…
Read the full article: