Sometimes I wonder, is there anybody here but me? The world's such a big place. And there are so many people. And yet, it can also feel so alone. In a similar way, we Christians believe in such a big God. He's everywhere, we believe. And yet, sometimes it can feel so alone. Does that mean God's not as big as we think? Or that He maybe doesn't even exist?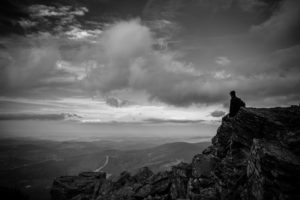 Three questions. Big questions. Questions that lots of us ask.
But what about some answers? It's tempting to say, in reverse order, yes, yes, and no. It does feel that way sometimes. Like the past week or so. Since my last visit to check on the "progress" of my prostate cancer.
I still haven't been able to write about it. The results of the visit, that is. This is about how I've felt since then. Maybe things are getting better. At least I can begin to feel the answers are actually, again in reverse order, no, no, and yes.
Sometimes I wonder, is…
Read the full article: