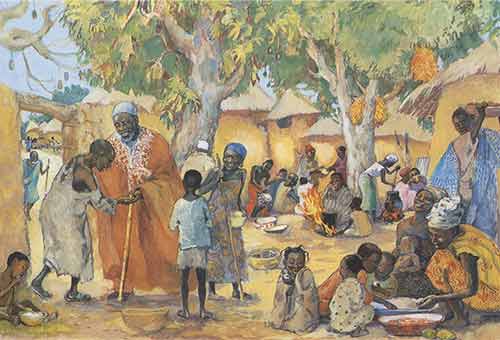 Let us pray (in silence) [that what is good within us may flourish]
Pause
God of power and might, [or Faithful God]
source of all good,
graft in our hearts the love of your name,
and bind us more closely to you
so that you nourish the goodness you sow in us
and, by your watchful care,
you tend and guard the good you have nourished;
through Jesus Christ
who is alive with you,
in the unity of the Holy Spirit,
one God, now and for ever.
Amen.
The above ancient prayer is used by Roman Catholics and Episcopalians/Anglicans and others. It has a long, shared history which you can find here with commentary and reflection: Ordinary 22. The above is my rendering in my Book of Prayers in Common.
Many people focus on creation during the month of September – a "creation season" concluding on the feast of St Francis on October 4. 
This site is committed to the three year lectionary…
Read the full article: