What is the forgotten holiday?  Actually, maybe not so much forgotten.  More like never really celebrated that much.  Ever.  I call it the "forgotten" holiday as a nod to Francis Chan's book – The Forgotten God.  Does that help to identify it?  If you live someplace like France, Germany, Norway or Sweden – you'll be wondering why I call it forgotten.  Your countries haven't forgotten.  But if you're like me, in the U.S. – or if you're in the U.K., Canada or Australia – you get it.  Maybe, no matter the country, you get it if you're Catholic.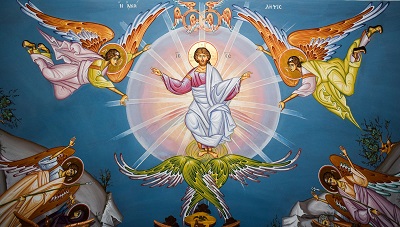 So what is the forgotten holiday?  It's Ascension Day.
From timeanddate.com, if we don't already know, we learn:
Ascension Day is the 40th day of Easter. It occurs 39 days after Easter Sunday. It is a Christian holiday that commemorates Jesus Christ's ascension into heaven according to Christian belief.
I wrote a little about this event the other day in Which is more important – Christmas or Easter?…
Read the full article: