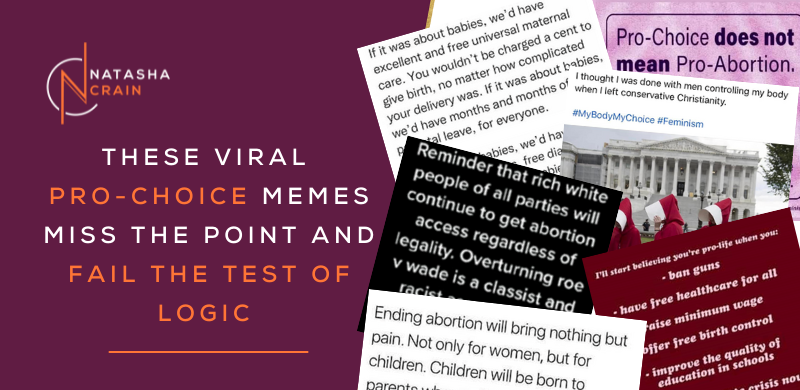 With the leaked Supreme Court draft opinion potentially pointing to Roe v. Wade being overturned, social media is on fire with pro-choice advocates sharing memes intended to portray abortion "rights" as necessary, important, and even morally good.
For those of us who believe intentionally killing preborn human beings is murder (the unjustified taking of innocent human life), it's absolutely heartbreaking to see so many people passionately advocating for the right to commit such an act. In response, many Christians have taken to private social media groups to share examples of pro-choice memes and discuss how best to respond.
While it's not necessary to respond to every post you come across (there aren't enough hours in the day!), I'm heartened to see so many Christians wanting to address what they're seeing. That said, I've noticed that many people's responses are missing the key point of the debate as much as the memes themselves are.
As such, I wanted to write this…
Read the full article: