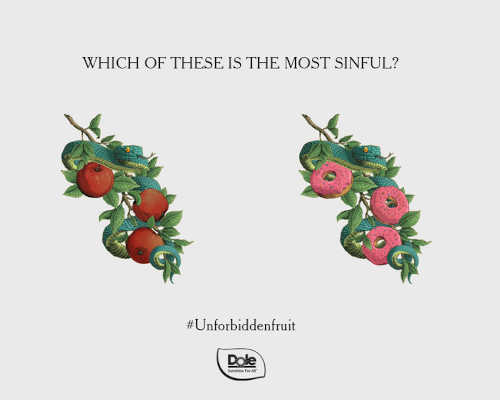 On World Fruit Day, Dole published an open letter to Pope Francis in the only newspaper that he has stated he reads, La Repubblica. With lovely humour, which I'm sure Francis will appreciate, they seek the forgiving of the bad-press fruit in the Genesis story. You can read the full letter here.
The letter alludes to the development of the concept that the forbidden fruit Adam and Eve ate was an apple:
As you are of course aware, the apple in particular has been subject to centuries of terrible slander, despite never being mentioned by name, in the Old Testament. Rather, the classical Greek word for 'tree fruit' sounded conveniently like the Latin for 'apple', which in turn, sounded suspiciously like the Latin for 'evil'. In other words, the reputation of the apple has fallen victim to a cheap pun, which spread like wildfire through the creative consciousness, from John Milton's Paradise Lost to Albrecht Dürer's Adam and Eve.
How the…
Read the full article: