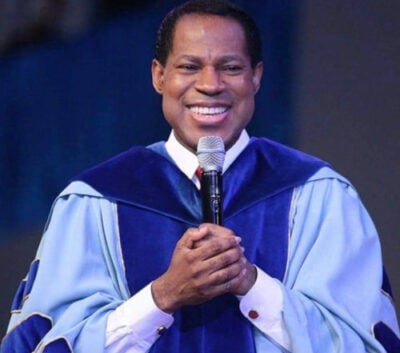 Rhapsody Of Realities 2 June 2023 By Pastor Chris Oyakhilome (Christ Embassy): We're His Holy Sanctuary
Click HERE for Previous MESSAGES
TOPIC: We're His Holy Sanctuary (Rhapsody of Realities 2 June 2023)
The earth shook, the heavens also dropped at the presence of God: even Sinai itself was moved at the presence of God, the God of Israel (Psalm 68:8).
Rhapsody Of Realities For Today MESSAGE:
The Bible says, "Know ye not that ye are the temple of God, and that the Spirit of God dwelleth in you?" (1 Corinthians 3:16). That means you're God's house, His holy sanctuary.
In Hebrews 3:1, the Bible says, "Wherefore, holy brethren, partakers of the heavenly calling…."Colossians 1:22 (CEV) says, "…God made peace with you, and now he lets you stand in his presence as people who are holy and faultless and innocent."Think about that! Then Ephesians 1:4 says, "According as he hath chosen us in him before the foundation of the world, that we…
Read the full article: