What do Christians need to learn about love from Jonah? Seriously? Jonah is so, well, Old Testament. What can we learn from him? And love? Jonah is an example of love? But yes, I do believe there's a lot we can and should learn about love, God's love, from Jonah's experience.
What Christians need to learn about love from Jonah is article #1 in the series: Jonah and Christian love.
Click button to view titles for the entire series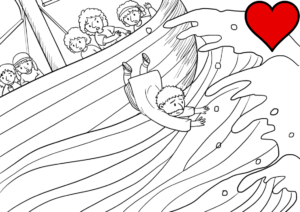 If nothing else, we should believe Jonah is in the Bible for a reason. We believe the Bible is the inspired word of God. Given that, do we also believe there's stuff in the Bible that has no value for us? That'd be weird indeed.
I started to write this as part of something about prayer in schools here in the U.S. And how people of other religions, including Jews and Muslims, want the Supreme Court to rule that Christian prayers in school are allowed under the constitution.
That article will be over on whichgodsaves.com. …
Read the full article: