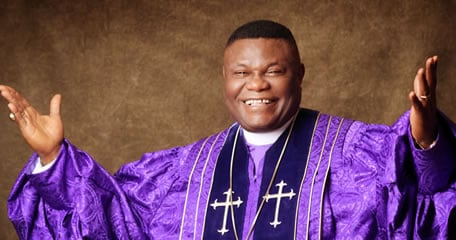 Wisdom For The Day Devotional 19 March 2023 By Bishop Mike Okonkwo: What Name Do You Call Your Wife?
Click HERE for Previous MESSAGES by Bishop Mike Okonkwo
TOPIC: What Name Do You Call Your Wife? (TREM Devotional 19 March 2023)
"Then the Lord God made a woman from the rib, and he brought her to the man. 'At last!' the man exclaimed. 'This one is bone from my bone, and flesh from my flesh! She will be called 'woman' because she was taken from 'man'" Gen 2:22-23 (NLT)
Wisdom For The Day MESSAGE:
Happy Mother's Day to all women across the globe. The Lord who has kept you alive to be celebrated will perfect all that concerns you in Jesus' name. Often, we take celebrating the women around us for granted and that is because we do not understand the fact that his world would not have been as colourful as it is today without the women.
In Gen 2:18, the Lord God announced that He was making a helper who is just right for Adam. This shows that…
Read the full article: