I just removed social media apps from my phone — for probably the 22nd time. (True confession, I still don't know how to use Snapchat.)
As I scroll mindlessly through social media, I find that I either compare myself to others, want to buy something, or get angry and feel emotionally charged. None of these things give me peace. Just angst.
A little research shows that I'm not alone. According to a 2017 study from Phil Longstreet and Stoney Brooks, "Over 210 million people worldwide suffer from [Internet and social media addictions]." They also found that how satisfied we are with life influences how likely we are to become addicted to the Internet and social media.
Outer Obnoxiousness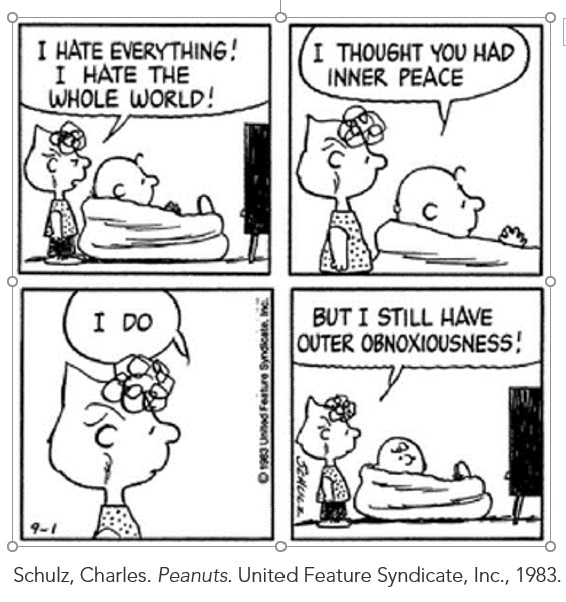 As Sally, in all her wisdom, shows us, even if we had perfect inner peace, the "outer obnoxiousness" around us can still leave us feeling like we hate the world. And social media, the Internet, 24-hour news, gaming, and texting can all give us a front row seat to this obnoxiousness…
Read the full article: