You can't be found unless you know you're lost.  At first, this seems obvious.  Or maybe at first it makes so sense at all.  Either way, it's important to be found. Which makes it equally important that we know we're lost!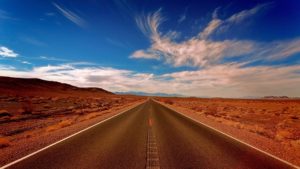 It's true.
I remember one time, years ago, before Google Maps.  Even before Garmin and TomTom. 
I was driving out in the desert.  At some point, I realized I was driving too long and hadn't reached my destination yet. 
Yes, I was lost.  Really lost.  There was nothing for miles in every direction.  Nothing visible except sand and scrub brush as far as the eye could see. 
Cell phones were, at best, a vision in someone's mind.  But there certainly wasn't one in my car.
 Next thing I know, there's a Highway Patrol car behind me.  I lowered the window, reached out, and signaled for him to pull over.  Back then it was still an OK thing to get out of the car, so I did.  These days? I'd be waiting with my…
Read the full article: